Check your Competitor's Facebook Ads and Demographics with Ad Library
2018 was hard for the Facebook because of privacy breaching scandals but this year they come up with better transparency and privacy on the platform. The Ad library is one of the most impressive features that Facebook has come up with this year. This will change the way the digital marketing agency in Sydney, Melbourne, Perth or anywhere from Australia as well as all over the world run their Facebook campaigns.
Information About Facebook Ad Library
Ad Library lets you explore the complete ad campaign of your competitors. You can easily keep track of your competitor's ads. With this transparency feature of Facebook, you can search any person, organisation or topic and see their ads that are running on Facebook. This feature was primarily created to increase transparency and monitor politically motivated ads. But, it has been getting good popularity and it is proven to be an impressive feature for the people who want to see their competitor's ads.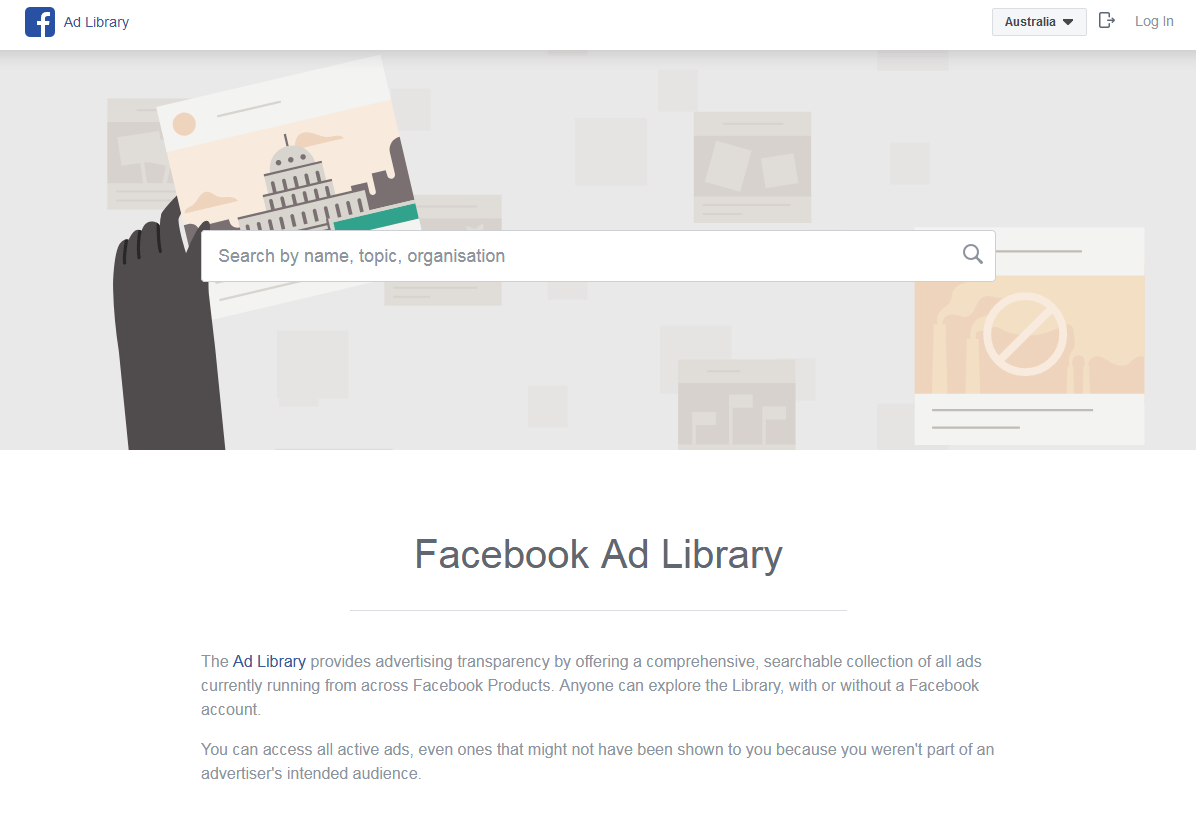 If you are running your business ads on Facebook that means you are investing a good amount on Facebook. So it's really important to make an appropriate strategy by knowing your competitors and their ads as well as their strategy. Facebook offers various types of advertisement options, so by knowing your competitor's ads, you can easily select the most appropriate type of advertisement. With the help of the right content and eye-catchy ads, you can easily target your specific audience on Facebook.
With the help of Facebook's new Ad Library feature, you can keep track of your ad campaigns. Know more about their Facebook ads, Ad publish date, as well as the location from where the campaign is running. You can also able to check the changes made by your competitors in the ads. Facebook has also allowed the people of the United States and Europe to check their competitor's ad campaign demographic states such as age and gender. They can also get the individual spent amount as well as the total campaign spent amount by their competitors. Facebook has also announced that the same features will be available in Australia in June 2019. So they will be able to see the different dimensions of their competitor analysis and easily get to know about their targeted market.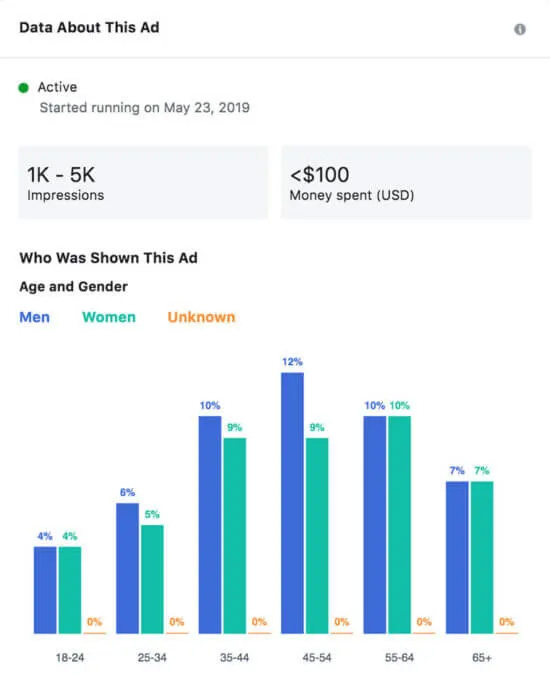 Conclusion:
If your Facebook campaign is not providing you the satisfying results, you can easily explore your competitor's campaign and check their demographics, ads and various other things. Compare them with your campaign and you will come to know about the changes that your campaign will require to get the appropriate result. With the help of Ad Library, now the business owners can get a good return on investment while running their business ads on Facebook.